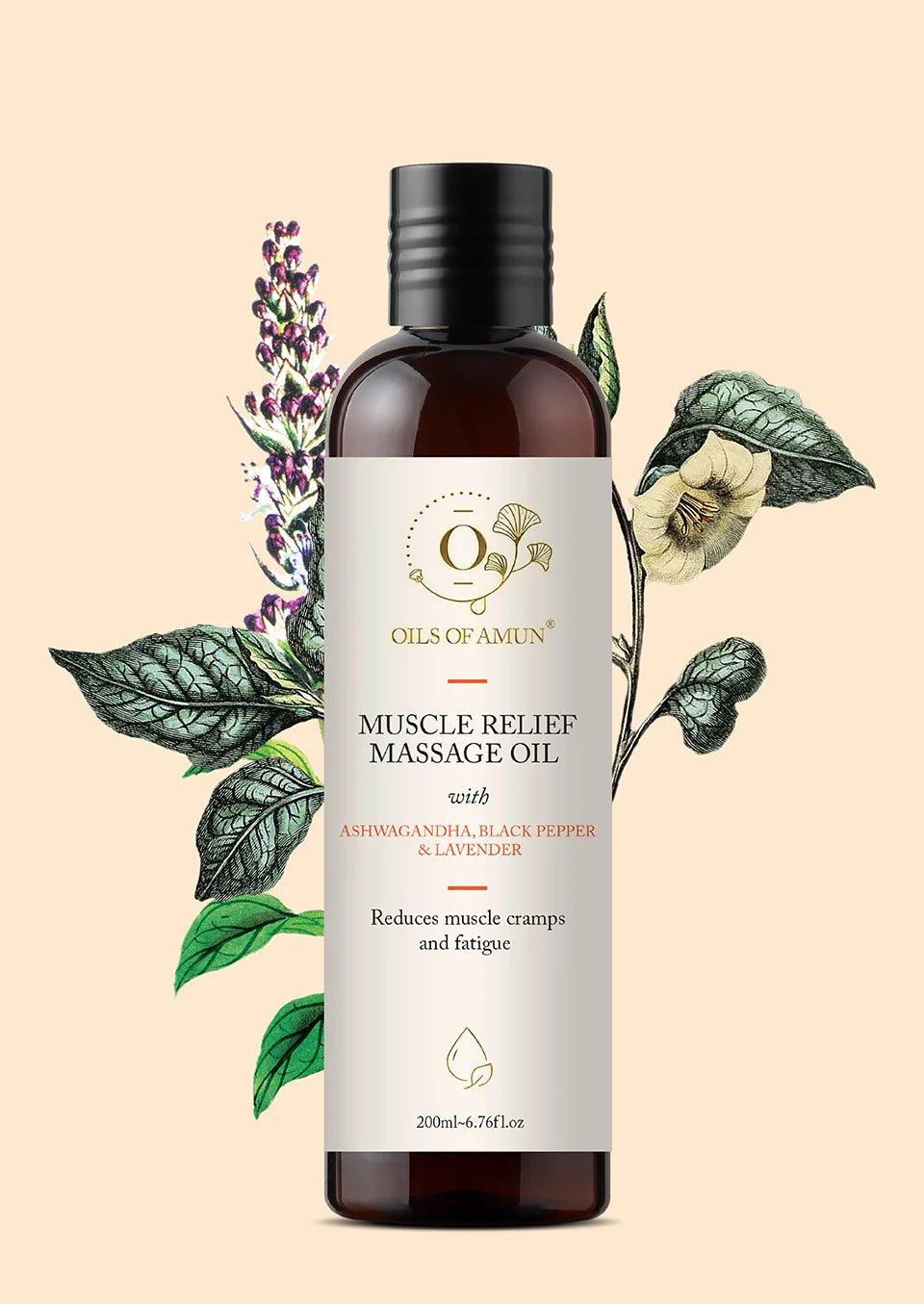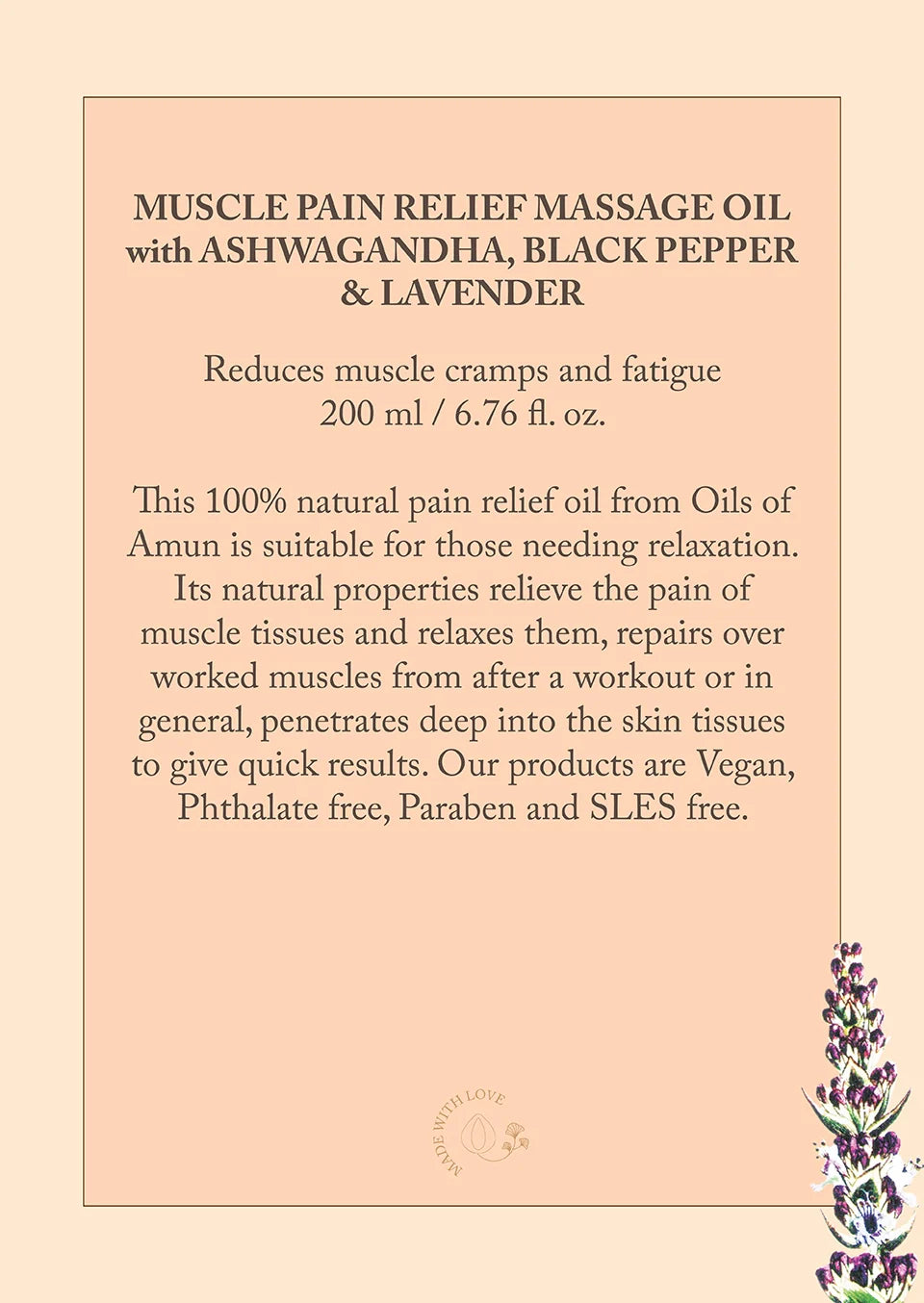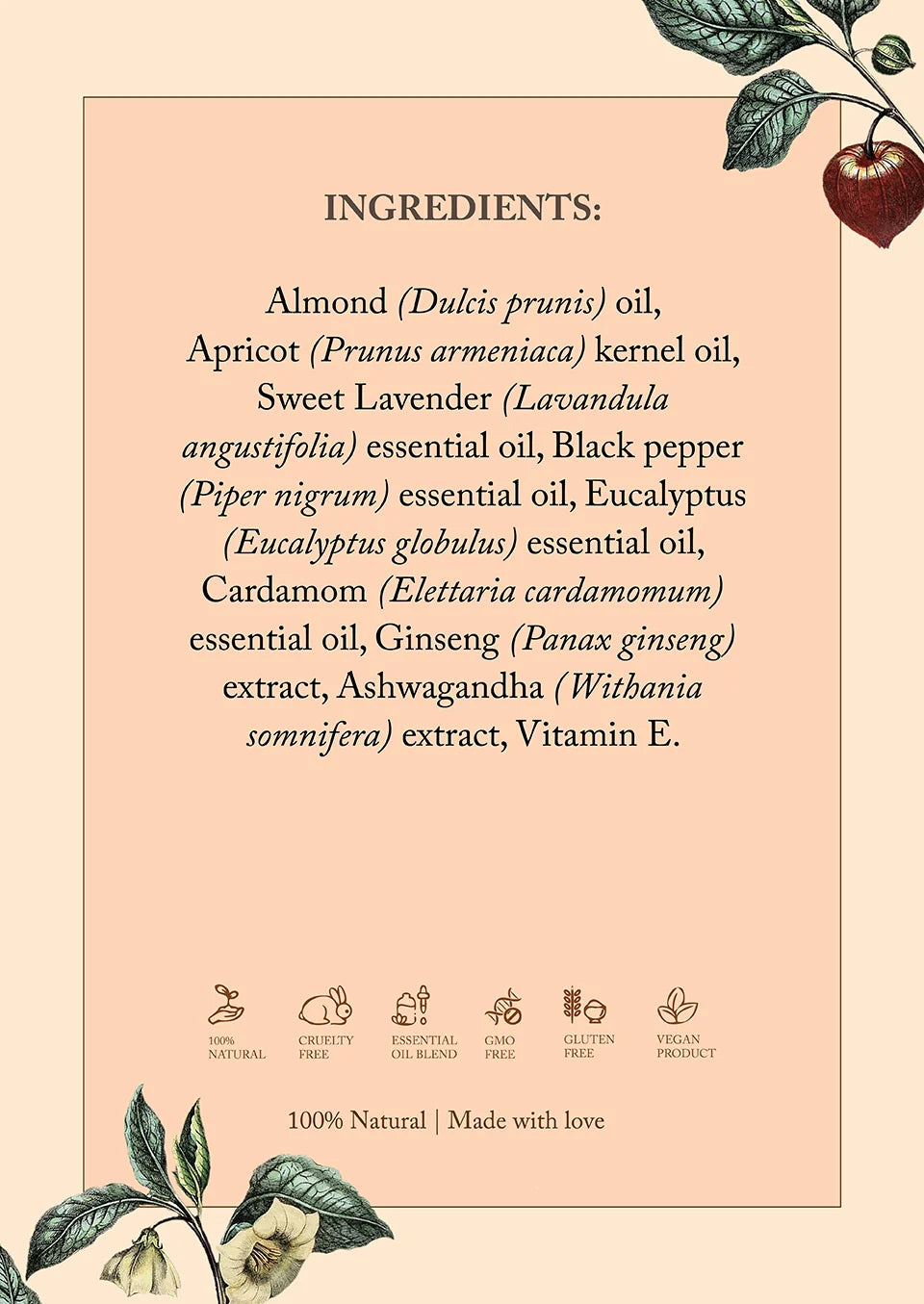 Muscle Relief Massage Oil
Ashwagandha, Black Pepper & Lavender
Reduces muscle cramps and fatigue
200 ml / 6.76 fl. oz.
Regular price

Sale price

Rs. 795.00

Unit price

per
This 100% natural pain relief oil from Oils of Amun is suitable for those needing relaxation. Its natural properties relieve the pain of muscle tissues and relaxes them, repairs over worked muscles from after a workout or in general, penetrates deep into the skin tissues to give quick results. Our products are Vegan, Phthalate free, Paraben and SLES free. Benefits • Reduces muscle fatigue.• Recovers overworked muscles.• Reduces muscle cramps.• Best for use post workout or after a long walk. Ingredients Apricot (Prunus armeniaca) kernel oil, Sweet Almond (Dulcis prunis) oil, Lavender (Lavandula angustifolia) essential oil, Black pepper (Piper nigrum) essential oil, Eucalyptus (Eucalyptus globulus) essential oil, Cardamom (Elettaria cardamomum) essential oil, Ginseng (Panax ginseng) extract, Ashwagandha (Withania somnifera) extract, Vitamin E. How to Use Gently pour 1 to 2 tbsp of Muscle Relief massage oil on your palms andmassage well on your legs and arms focusing on one body part at a time. Storage Store in a cool, dry place. Avoid direct sunlight. Warning: Keep out of reach of children.
Here's why you can trust us with our products.