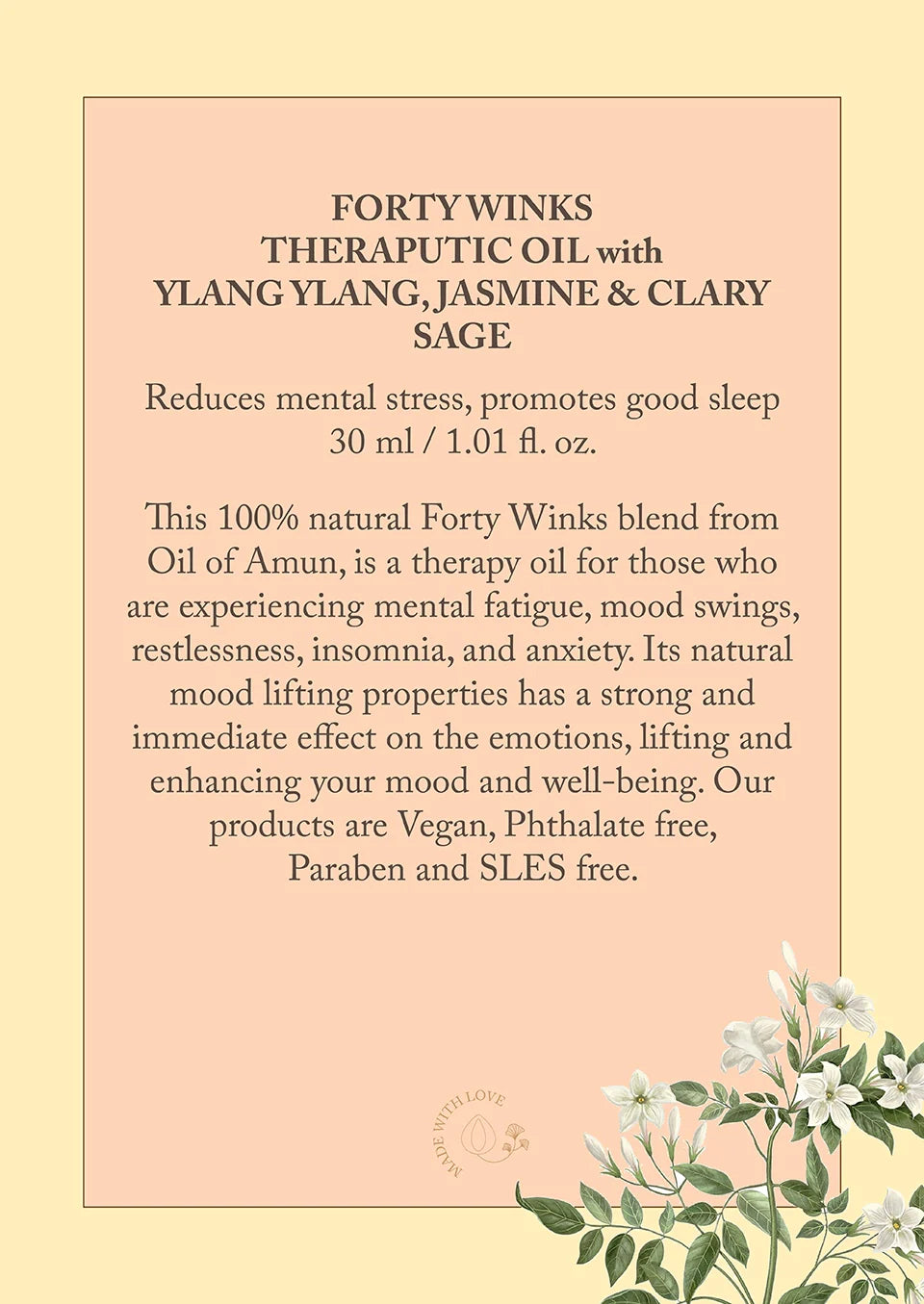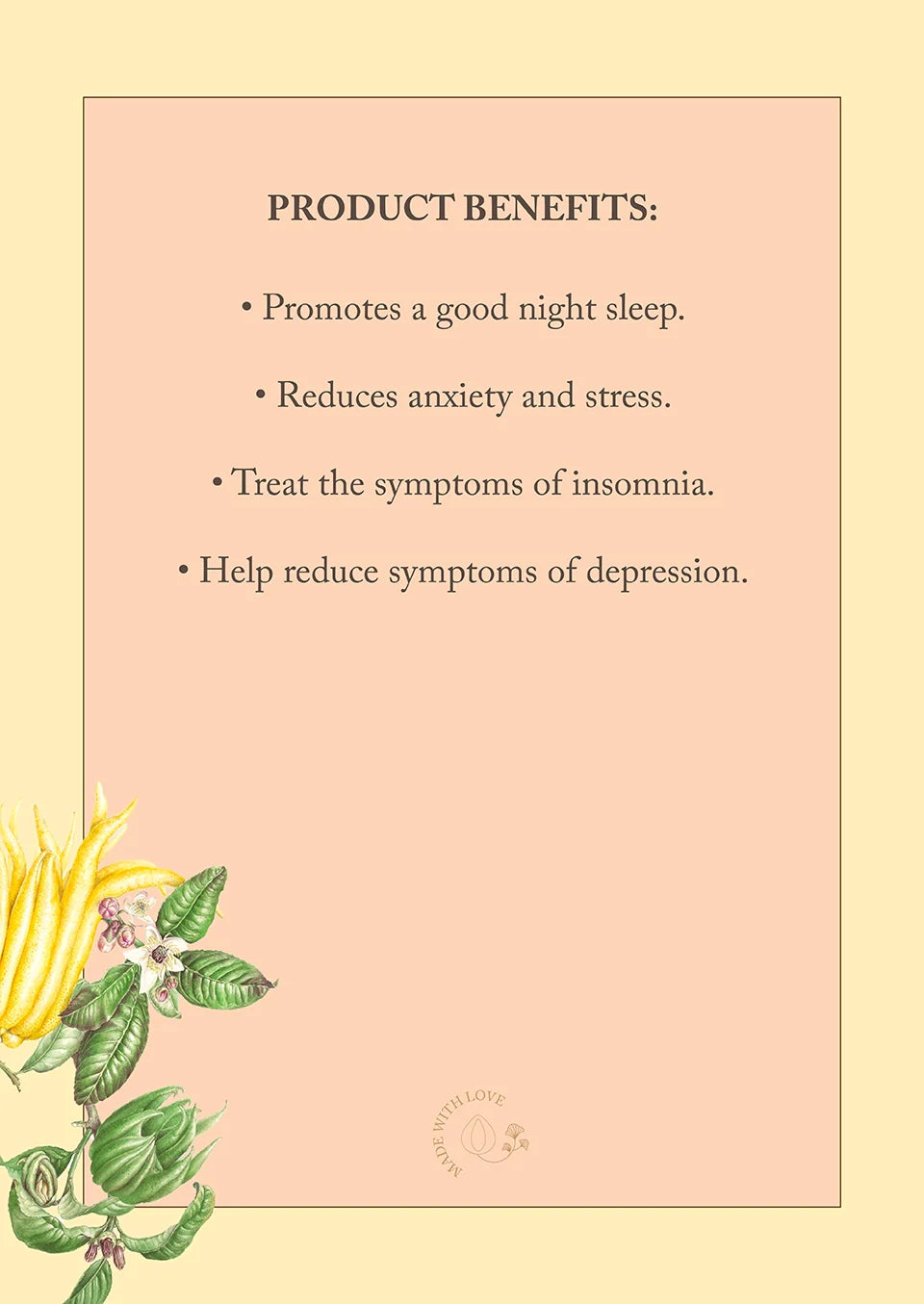 Forty Winks Therapeutic Oil
Ylang Ylang, Jasmine & Clary Sage
Reduces mental stress, promotes good sleep
30 ml / 1.01 fl. oz.
Regular price

Sale price

Rs. 825.00

Unit price

per
This 100% natural Forty Winks blend from Oil of Amun, is a therapy oil for those who are experiencing mental fatigue, mood swings, restlessness, insomnia, and anxiety. Its natural mood lifting properties has a strong and immediate effect on the emotions, lifting and enhancing your mood and well-being. Our products are Vegan, Phthalate free, Paraben and SLES free. Benefits • Promotes a good night sleep.• Reduces anxiety and stress.• Treat the symptoms of insomnia. • Help reduce symptoms of depression. Ingredients Grapeseed (Vitis vinifera) oil, Sweet Almond (Prunus dulcis) oil, Sandalwood (Santalum album) essential oil, Ylang Ylang (Cananga odorata) essential oil, Clary Sage (Salvia sclarea) essential oil, Jasmine ( Jasminum officinale) essential oil, Bergamot (Citrus bergamia) essential oil, Vitamin E How to Use Gently pump 6 to 8 drops of Forty Winks blend therapy oil on your palm. Using both hands, massage well into your temples and the back of your neck. Use twice daily Storage Store in a cool, dry place. Avoid direct sunlight. Warning: Keep out of reach of children.
Here's why you can trust us with our products.